The Clarity Course
Navigate your next life adventure with the support of empowering coaches, mentors, and innovators.
Welcome.
How are you during these challenging times in our world?
Well, we have created a place for you to come and relax.
A place where you can get some questions answered.
A place where you can breathe.
That's what The Clarity Course is all about.
You're navigating life right now and we understand.
We are here to support you in this part of your journey.
Maybe you are graduating from undergrad and need support figuring out the next steps.
Or, you're a young professional but thinking about a career change...
... or even becoming an entrepreneur.
We have walked that road and we don't have all the answers, but we can share what we've learned.
We hope our coaching will inspire you to see your own path more clearly.
And, if you want additional mentoring, you can enroll in The Clarity Course.
Thanks for choosing us to help navigate your next adventure,
Tim&Keisha
Founders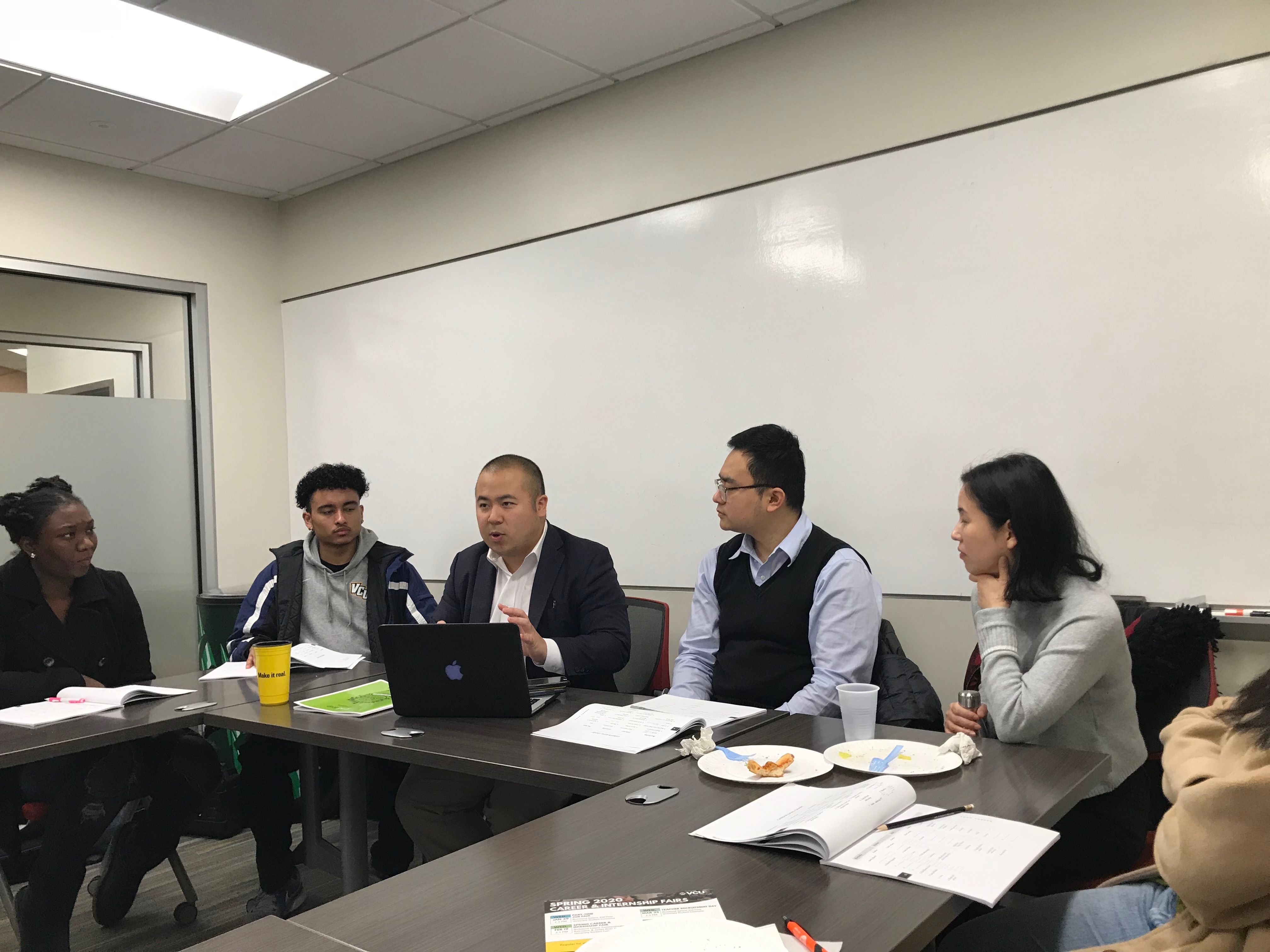 Timmy Nguyen facilitating the career strategies session
---
What is The Clarity Course?
The Clarity Course is a seasonal journey guiding you into the transition of living your life with passion and purpose. The content is best suited for college students and young professionals interested in graduate school.

The course includes:
MENTORING from 6 proven leaders in their field of expertise
SELF-PACED personal workbook
MEASURABLE life outcomes and challenges
MEMBERS-ONLY ACCESS to future courses and community events
Your Mentors
Elizabeth Bass, MSW
In this course, Elizabeth shares insight on Mentorship. She has a bachelor's degree in sociology from the University of Virginia and a masters in social work degree from Virginia Commonwealth University. Elizabeth's career highlights include executive director of MENTOR VA and chair of the Affiliate Advisory Council for The National Mentoring Partnership. She is currently the assistant vice president of alumni relations at Virginia Commonwealth University.
Keisha Dawn Sowers, MPA
Keisha is The Clarity Course's founder and life coach. She is an alumna of VCU. Keisha earned her masters in public administration from the University of Southern California. Over the years, her educational initiatives have been covered by the media including BusinessWeek, The Economist Intelligence Unit, and BET Nightly News. Her strengths include entrepreneurship, innovation, and monetizing your passions to live out your best life. She lives in West Palm Beach, Florida with her husband, Tim.
Beth Lucchesi, MBA
Beth connects with students on Finance and Budgeting. She received her bachelor's in business administration from Averett University and masters in business administration from Virginia Commonwealth University. Beth has a "no-nonsense" approach to building wealth while managing risk.
Larry Powell
Larry Powell provides advice on Networking for The Clarity Course. Larry received his bachelor's in mass communications/public relations from Virginia Commonwealth University. He is the associate director for Outreach and Engagement – Alumni Affinity Programs. In this course, he will share time-tested advice on how to build effective relationships.
Parks Smith
Parks is a guest mentor on the topic of Networking for The Clarity Course. Parks received his bachelor's degree from Longwood University. He is the director of alumni volunteer programs and professional development at VCU. In this course, he shares insider tips on how to build life-long connections.
Timmy Nguyen
Timmy Nguyen discusses Career Strategies for The Clarity Course, including resume building and volunteering. Timmy is an alumnus of VCU. He has received several awards for his volunteerism including the U.S. Secretary Award and the Governor's Volunteerism and Service Award. His coaching in this course will show you how to start your service early to build your resume and skills.