Course Curriculum
Business Model Canvas - Zakiyyah Ali, M.B.A.
Available in days
days after you enroll
Leadership And Copywriting - Jeremy Coates
Available in days
days after you enroll
Sales - Stephen Anderson
Available in days
days after you enroll
Your Instructors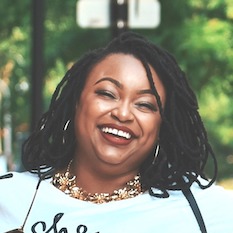 Zakiyyah Ali, M.B.A.
After working in corporate America, Zakiyyah realized that she was missing the fulfillment of authenticity within her work space. She decided to pursue her Master's in Business Administration with a concentration in Social Entrepreneurship. She then started her own business consulting firm - A Woman's Werk, LLC. At INNOVATE's Accelerator, Zakiyyah guides young entrepreneurs through the process of turning a business idea into a tangible business plan. Her ultimate goal is to help others achieve their professional goals by collaboration and not competition!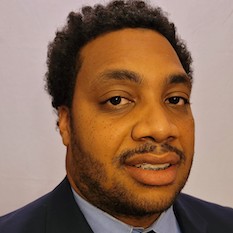 Courtney Lilliston, M.Ed.
Courtney works as a career counselor in the Greenville County School District in Greenville, South Carolina. He received his Bachelors of Business Administration degree in Business Economics. He also holds a Master's in Education and an Ed.Ms., with a concentration in Educational Leadership. He is currently a doctoral candidate working on K-12 Educational Leadership. With fourteen (14) years of experience as an educator, he enjoys helping students chart their path towards a post-secondary goal. He believes that failure to prepare can lead one to fall short of their dreams and aspirations.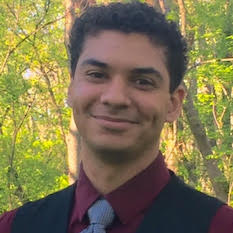 Brett Sinclair
Brett is the founder of RavenandLotus.com, a company he founded to help develop programs. He has successfully improved business processes for fifteen (15) companies and organizations, including higher education, non-profits, and social good. He has also contributed policy developments and improvements toward diversity and inclusion at a 61,000-student public research university. Brett holds a Bachelor's Degree in Psychology with a Political Science minor. At INNOVATE, Brett teaches on the subjects of Contemporary Marketing and Intercultural Communication.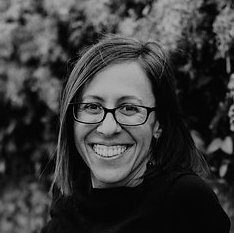 Suzanne Reilley
Suzanne Reilley has 6+ years' experience in digital marketing, with a focus on digital strategy and conversion-focused copy. She has worked with iPEC Coaching, and many mission-driven solopreneurs. Suzanne has also led her own fitness brand, creating strong outcomes for her brand and all her clients. She has also had the honor of being featured in DailyCandy and The Washington Post. Her knowledge, and love to impact, has led to her teaching at award-winning Rancho la Puerta, a destination spa in Tecate, Mexico.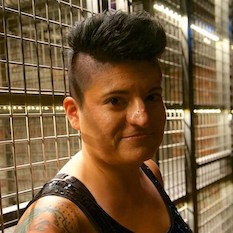 Sonia Chavez, M.S.
Sonia Chavez is the founder of Looking2Leap, LLC. Sonia is a veteran, entrepreneur, seasoned analyst, leadership expert, empath, and a certified life coach. Although she grew up poor in money, she remained rich in love, and with a shadow of family addiction that followed her everywhere. This also impacted other areas of her life. Sonia spent her life running from shame, alcohol addiction, and under achievement until she took ownership of her path. She currently has a Master of Science (M.S.) in Criminology and she is an Associate Certified Coach (ACC) through the International Coaching Federation. At INNOVATE's Accelerator, Sonia will draw from her life's experience to help students develop a strong entrepreneur mindset through mental health.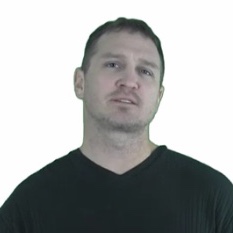 Jeremy Coates
Jeremy is a leadership consultant and President of the Innovative Marketing Agency. While in college, he played NCAA football and holds records at his alma mater. He is a certified speaker, trainer, and coach with The John Maxwell Team. He is also a verified copywriter with American Writers and Artists, Inc. At INNOVATE, Jeremy will teach on leadership and copywriting.
**Sales With Stephen**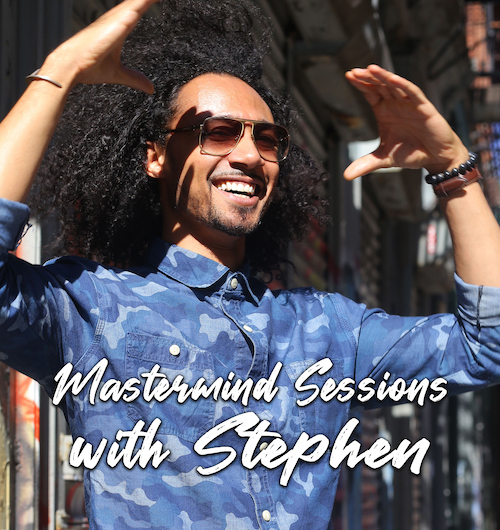 Stephen loves to see students' eyes light up when they realize they can do new things, change their lives, and turn their unique vision into lasting financial success.
He has consulted, advised, and led workshops for more than 250 companies across sixteen (16) countries. He has also helped clients generate millions of dollars in revenue.
Stephen makes sales compelling, interesting, and even fun. "I'm here to listen to you, to empower you, and give you the confidence you need to win."

Frequently Asked Questions
When does INNOVATE start and finish?
Each cohort participates in INNOVATE for six (6) months. The capstone, Investor Pitch Week, takes place the sixth month.
What types of start-ups are eligible for this accelerator?
We select approximately fifteen (15) to twenty (20) start-ups across multiple industry verticals.
Is 1-to-1 coaching available after the six months is over?
Yes! All start-ups that successfully complete INNOVATE will have access to ongoing business coaching as needed.
How many start-ups are part of each cohort?
We select up to 20 per cohort. We encourage interested applicants to apply early.